Club Torso: Gran Canaria's favourite gay resort
Club Torso Gay Resort/Hotel in Maspalomas Gran Canaria offers a unique holiday destination and ensures an exclusive gay men only holiday.
Gay Resorts Maspalomas Gran Canaria: Club Torso is a men only Hotel – Resort
Gay Resorts Maspalomas & Hotels in Gran Canaria: Club Torso offers a unique holiday destination. With more than 300 days of sunshine a year, you are guaranteed to have a great time here. Club Torso provides an exclusive gay, men only, holiday where all aspects to enjoy a carefree holiday full of comfort are present. Enjoy an international atmosphere, as a single person, as a couple or just... together with a friend.
Swimming pool and Jacuzzi
The pool is the focal point of the resort and a central meeting place. There are plenty of sun beds and umbrellas provided, so you can enjoy a refreshing dip in peace. Thanks to the latest techniques based on natural salt water, the water of the pool is incredibly clean and clear, without the negative effects of chlorine (such as red eyes, for example). The water is heated to up to 28 degrees all year round.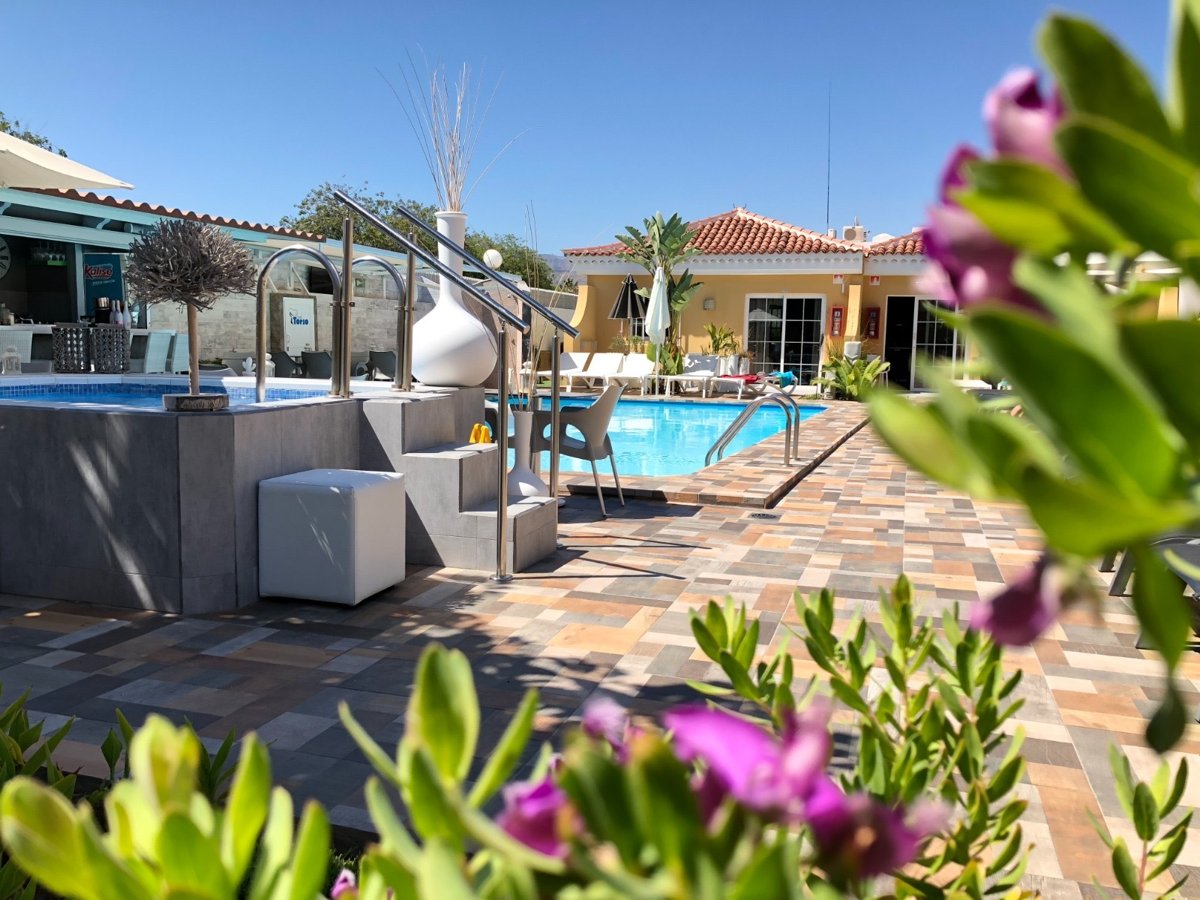 Bar & Bistro
The heart of Club Torso is undoubtedly our popular Bar & Bistro, centrally located by the pool. Here you will find a selection of delicious dishes of the highest quality, a wide range of coffee, tea, beer, wine, homemade cocktails, fresh juices, soft drinks and smoothies, all served with a smile. Here you can enjoy the warm and cozy atmosphere of Club Torso all day long in a casual way.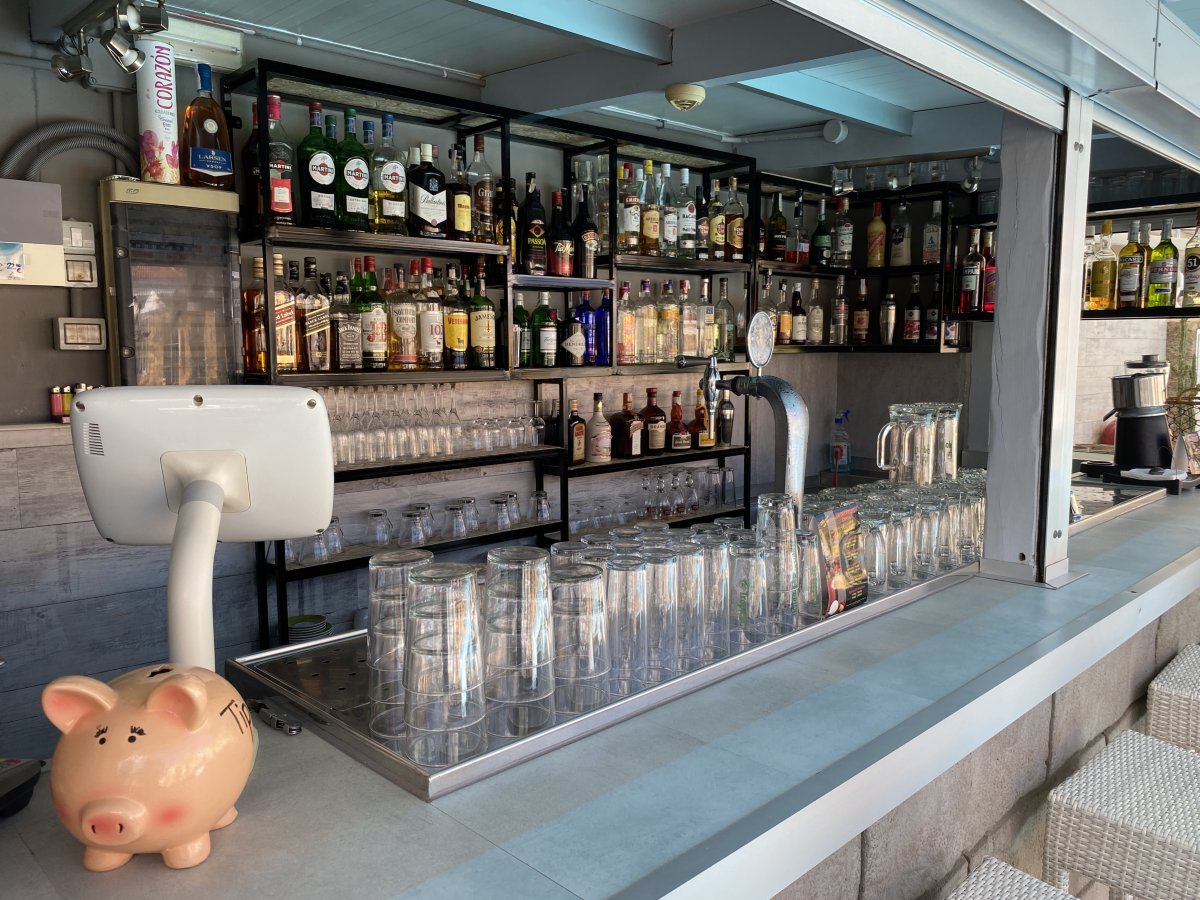 Garden & Outdoor areas
The tropical garden in the resort has been carefully landscaped and is cared for with love and an eye for detail. You will find different corners with cozy lounge sets. The perfect place if you are looking for a quiet reading spot or just want to enjoy a nice cup of coffee, a cocktail or a cold drink.
Pure Comfort Bungalow
Our Comfort Plus room offers you an unforgettable experience in our gay resort. This room not only provides luxury and comfort, but also a spacious sitting area where you can relax and unwind. The modern bathroom provides all the facilities you need for a relaxing bath or refreshing shower. Additionally, the kitchen is fully equipped so you can prepare your own meals. Choose our Comfort Plus room and enjoy all the comfort and luxury that our resort has to offer.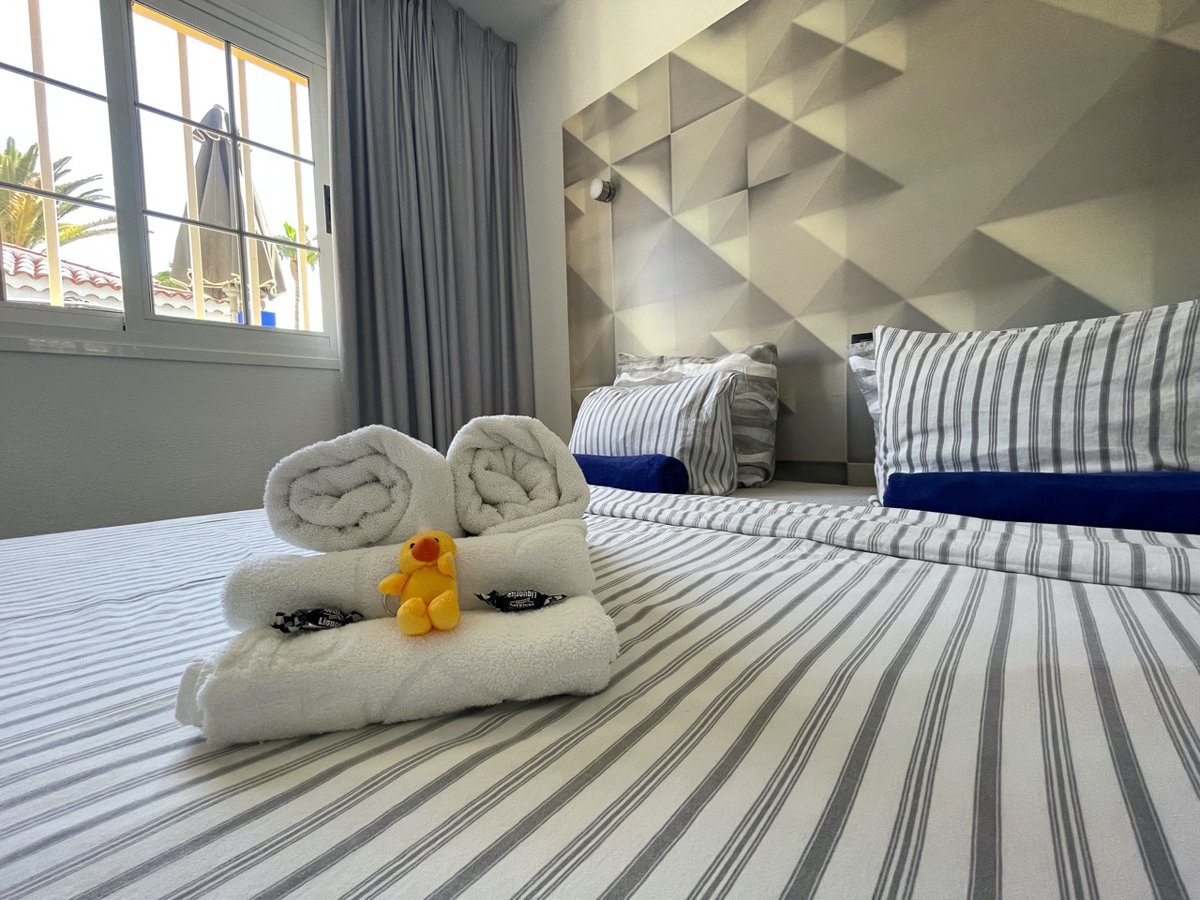 Reviews
Tony Woodward
Placed on 14-04-2023
Had a great time. Quiet during our stay but Roman looked after us really well. Lovely maid, too. Food was great, pool cleaned daily, big bed, nice shower and bathroom. Whole place very clean and well maintained. Would be better if customers could control the jacuzzi.
Show more =>
Bryan Hepnar
Placed on 13-03-2023
Phil and I had a wonderful time at Club Torso. Bart and Roman were fabulous hosts. the breakfast was superb and that of any major hotel. the room was comfortable and well appointed. The small kitchenette was great. We can't wait to return. Highly Recommended;-)
Show more =>