Breakfast
Club Torso offers its guests a healthy and extensive breakfast buffet. We welcome you every day from 9:00 - 11:00 am on the centrally located terrace.
Start the day with a healthy breakfast
Quality and selection are important elements of our service. At our breakfast buffet you will find everything you need for an extensive, healthy, delicious breakfast. From freshly baked bread rolls, an assortment of breads, croissants, a selection of sweet cakes. We offer a wide range of choices, including typical English, including hot sausages and beans to ensure that there is always something that suits your individual tastes. You can individually personalize your muesli with fresh fruit or combine your favorite yogurt.
Breakfast for our hotel guests who book directly through our website is included. For visitors and others € 11.50 per person.
Scroll down to view our selection of buffets. Contact our service team if you want to eat vegan and lactose free or gluten free.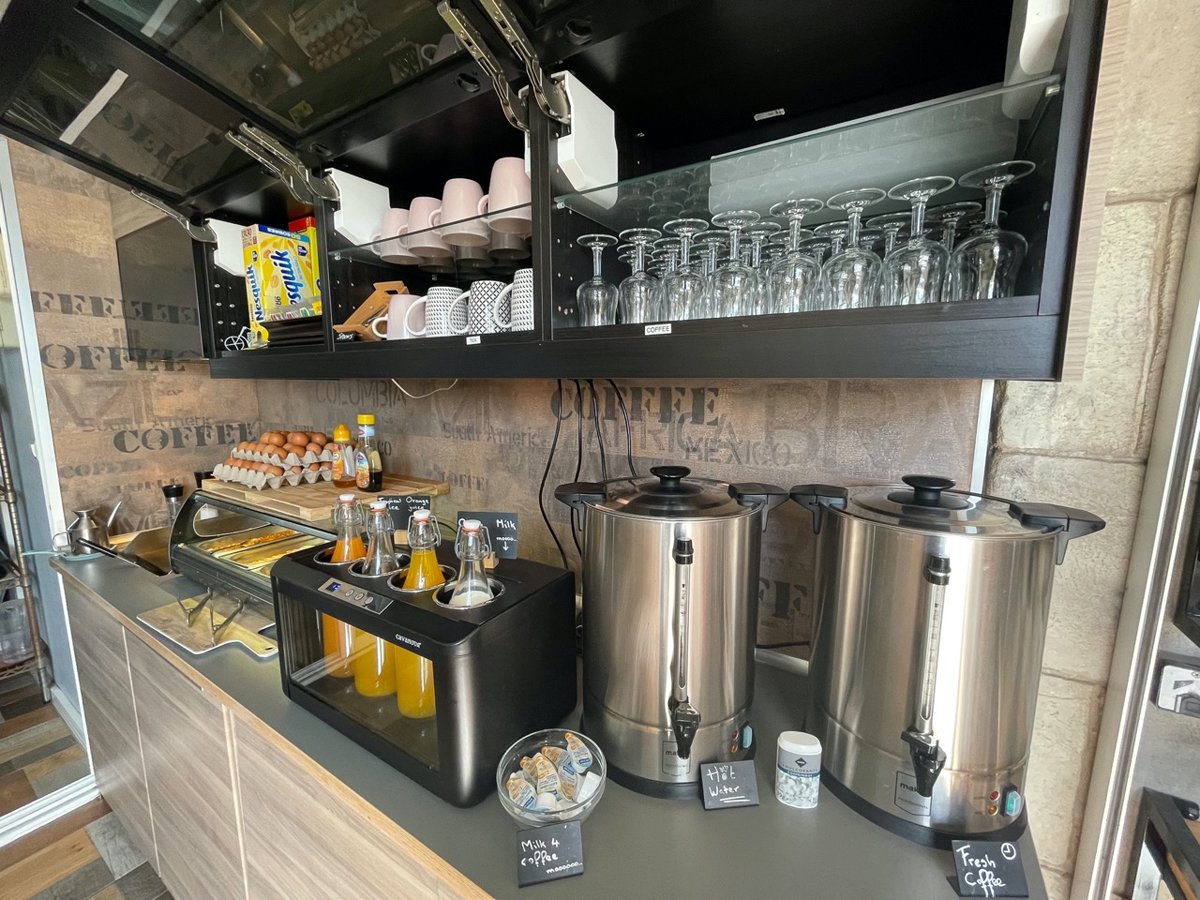 Cold and hot drinks
The Coffee selection
High-quality international tea selection (for example Earl Gray, with flavors, green tea)
Selection of juices (eg orange, tropical fruit and apple juice)
Milk. soymilk and lactose-free milk on request in advance.
Ice water
Bread and dots
Selection of oven-fresh rolls (light rolls and wholemeal bread rolls)
Choice of freshly cut white or brown, also to toast
Daily change of choice of types of biscuit and crispbread
Gluten-free bread on request in advance.
On special days Sweet cakes.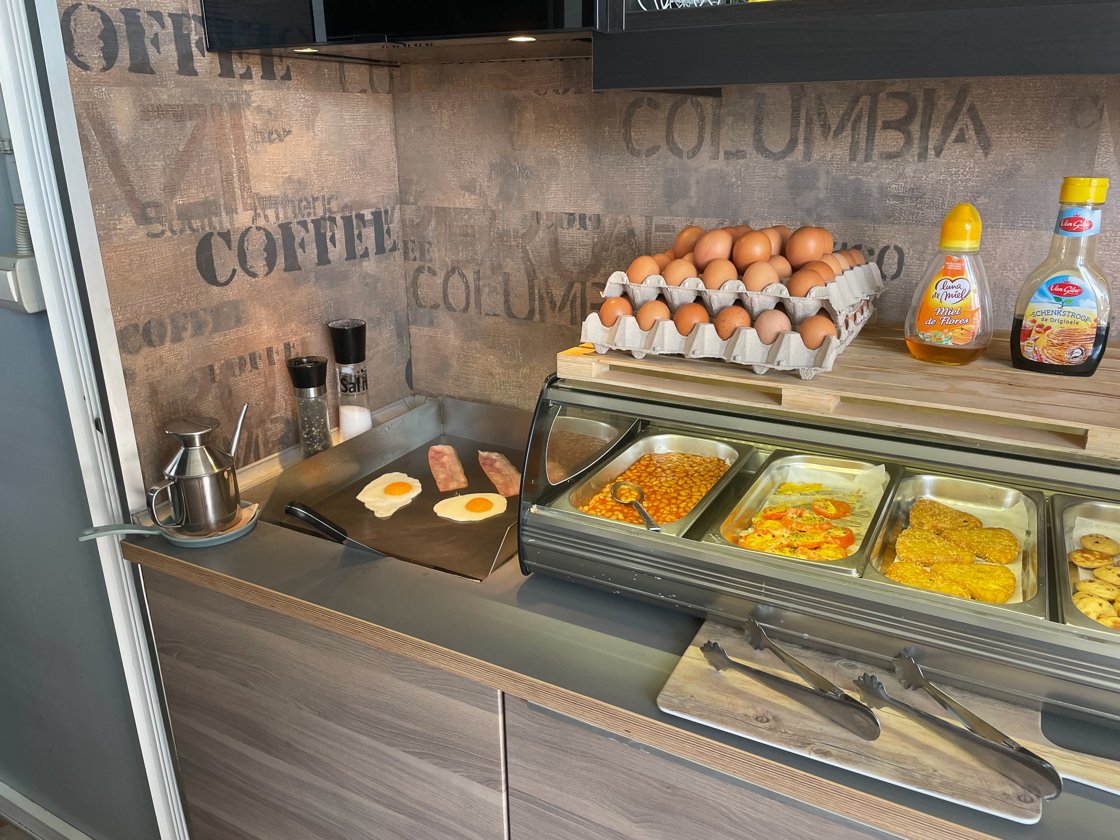 Cold dishes
yogurt (fruit and of course),
fresh fruit salad
Selection of cereals or fruit muesli, corn flakes ect.
Dried fruits (apricot and plum), walnuts, sunflower seeds depending on the season
High-quality selection of cold meats alternating daily such as pork, beef and turkey, serrano ham, truffle salami and farm ham
Daily changing Soft and hard cheese from Spain and an international selection, semi-hard cheese, herb cheese, and ....
Fruit selection with fresh for seasoned fruit.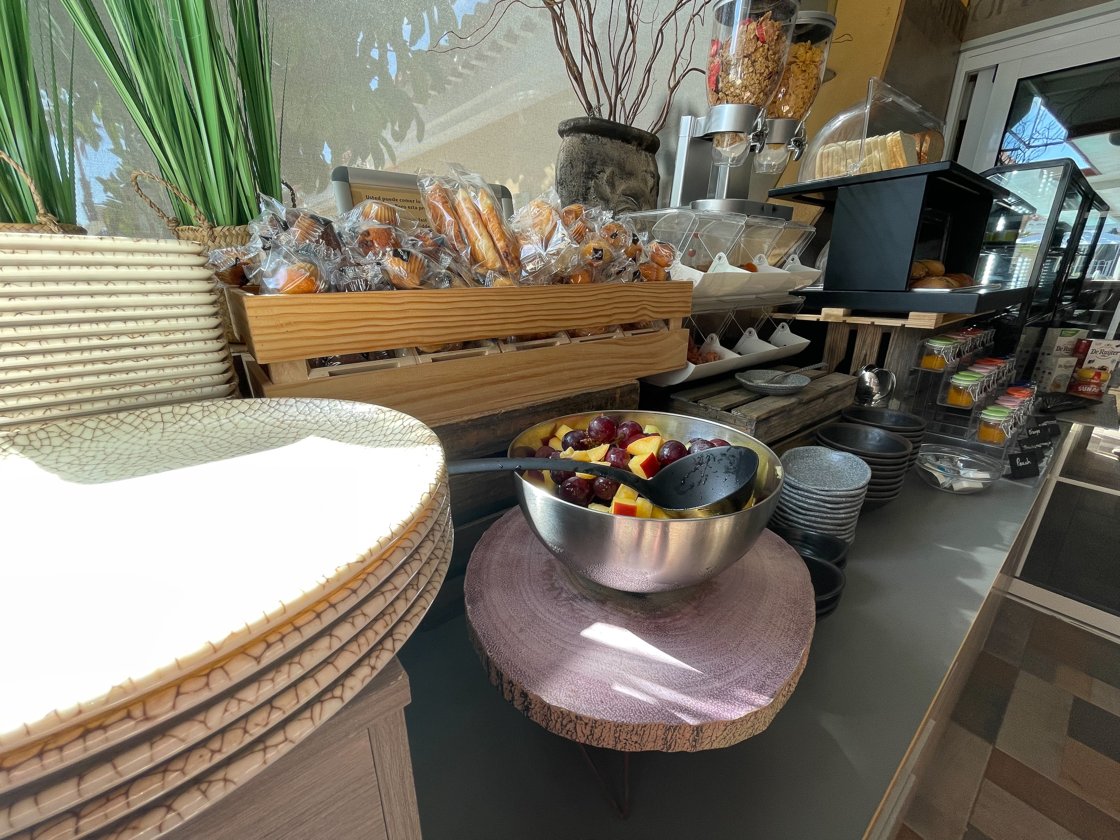 Warm corner
Varied choice Eggs cooked and scrambled eggs with different side dishes
A selection of different classic English sausages.
Beans in tomato sause
Baked Bacon
Egg dishes can also be made at your own choice.
Swap selection
Extras en spreads
Delicious jams, marmalades, honey and Nutella
Butter, unsalted butter on request in advance.